An explosive brand
Worldwide tours, MTV television series and featured films have made the Nitro Circus brand the leading entertainment company in the Action Sports industry.
As their product and marketing consultant, I worked with the executives to create and execute brand, digital and social strategies.
Controlled Chaos
Challenge
With the success in entertainment, Nitro Circus wanted to expand the reach into other channels such as apparel, licensed merchandise, etc. The current brand needed to evolve.
Solution
Brand guidelines and style guide gave hierarchy, organization and a mission for the brand. The guidelines established a brand matrix that defined the current and future divisions of the company while also being flexible for future opportunities.
Entertainment Driven Information
Challenge
The current Nitro Circus website was a tour information destination only and did not reflect the new branding guidelines and style guide.
Solution
Create an online experience that informed, entertained and embraced the Nitro Circus brand. The history as well as the progression of the brand is represented in video highlights, athlete biographies, social interactions and tour information.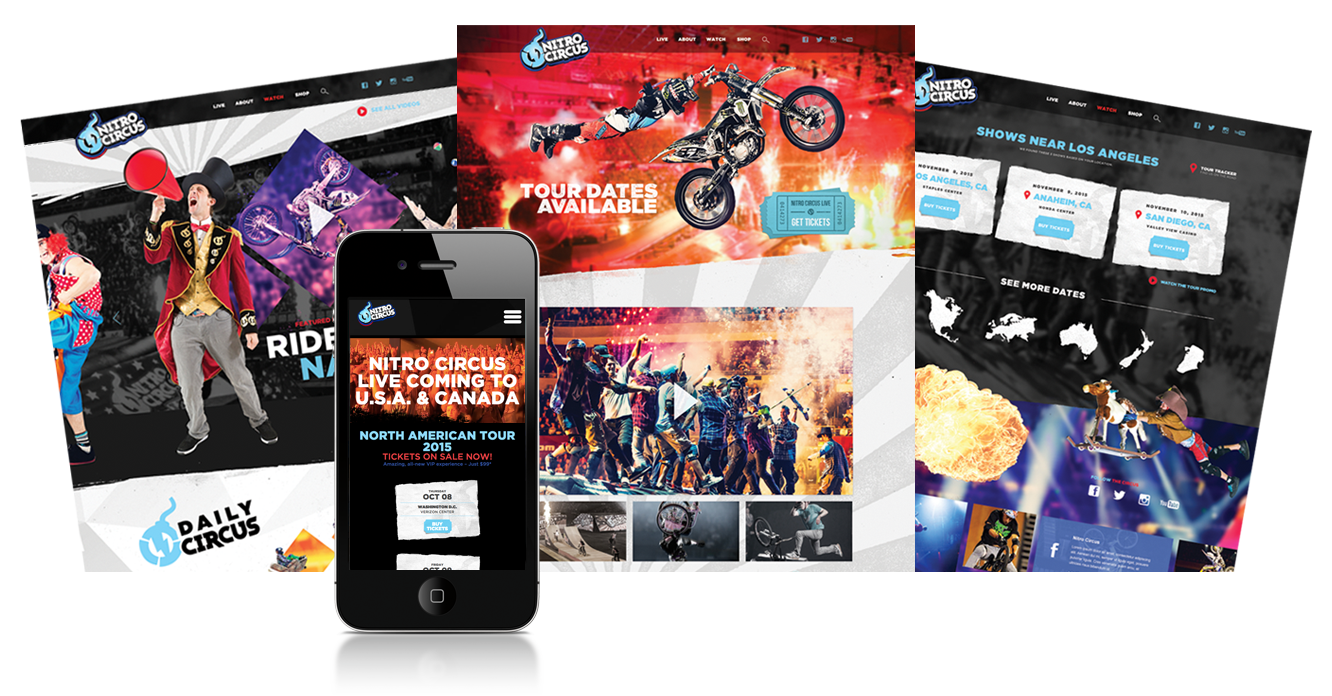 Flexible
Opportunity
Nitro Circus fans median age is 23 years old and more than 50% are visiting Nitro Circus on a mobile device. Responsive design is used to provide the best experience for this demographic.
Social DNA
Challenge
The amount of content that Nitro Circus and its athletes create is massive and limiting to manage in one place.
Solution
Feeds on the website that feature their athletes social content provides for a dynamic experience and leverages the interactions with the athletes fan base.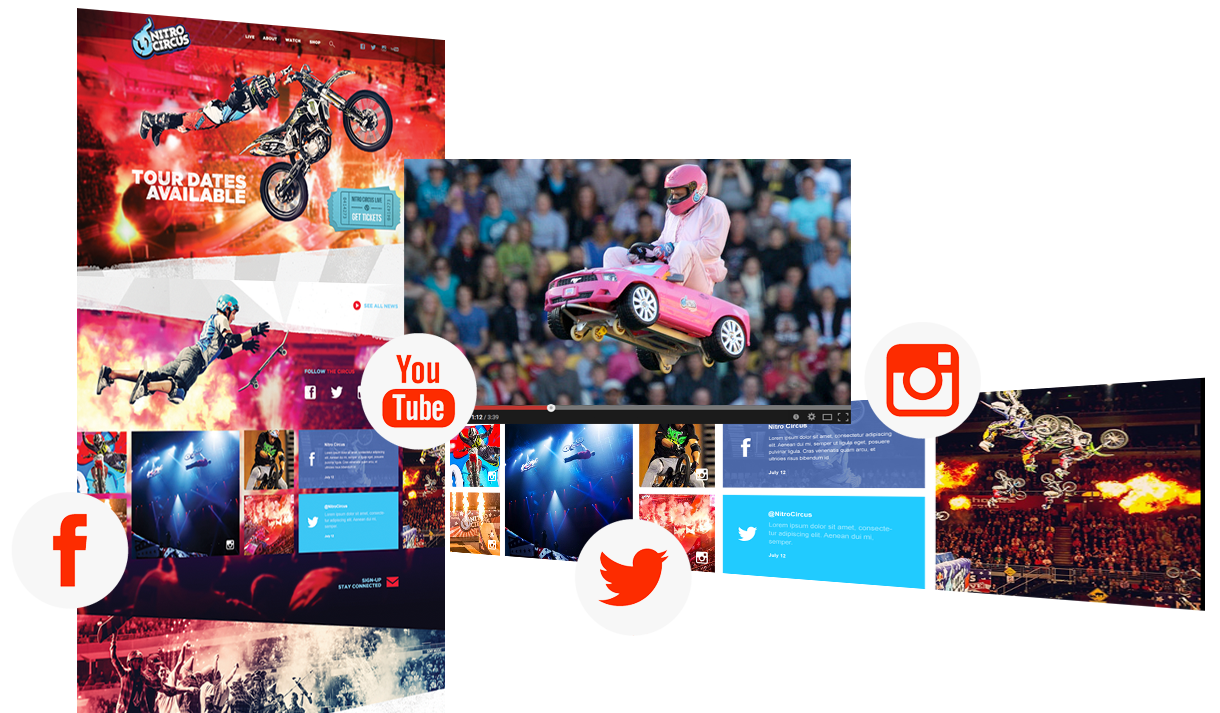 Brand Beyond the Stadium
Challenge
With the new brand hierarchy, the original Nitro Circus Live logo was limiting the brand in the agile fashion and merchandising outlets.
Solution
I Created an apparel guideline that illustrated the flexibility of the new Brand Guidelines allowing for the brand to evolve and progress while still maintaining the core values.