The How-to Destination
Growing eHow from 4 million unique visits a month to 77 million took just 3 short years. I lead the strategy for product, content, editorial, design and mobile to create the largest and most popular how-to media property online.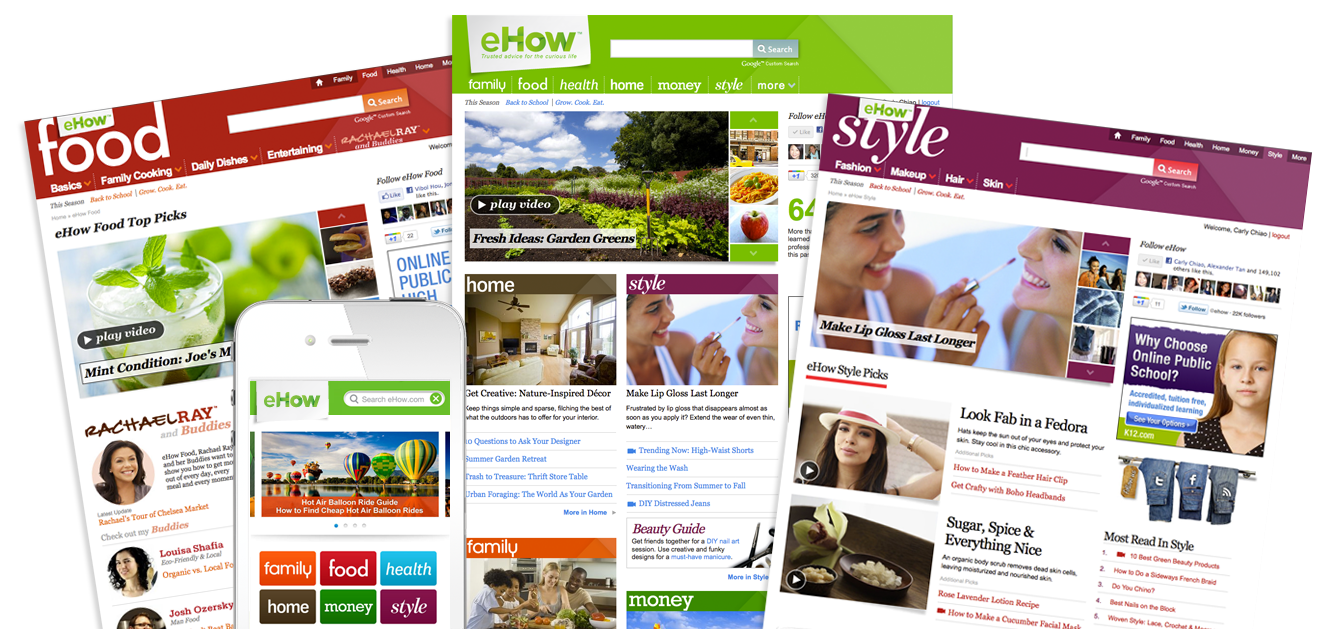 The Brand
Challenge
eHow was strategically evolving from an information reference site to a full-blown media site with editorial driven content and a thriving DIY community. The brand needed to capture and inspire this shift.
Solution
Origami typeface, playful colors and tactile elements achieved the new brand personality.
• Friendly • Engaging • Actionable • Encouraging •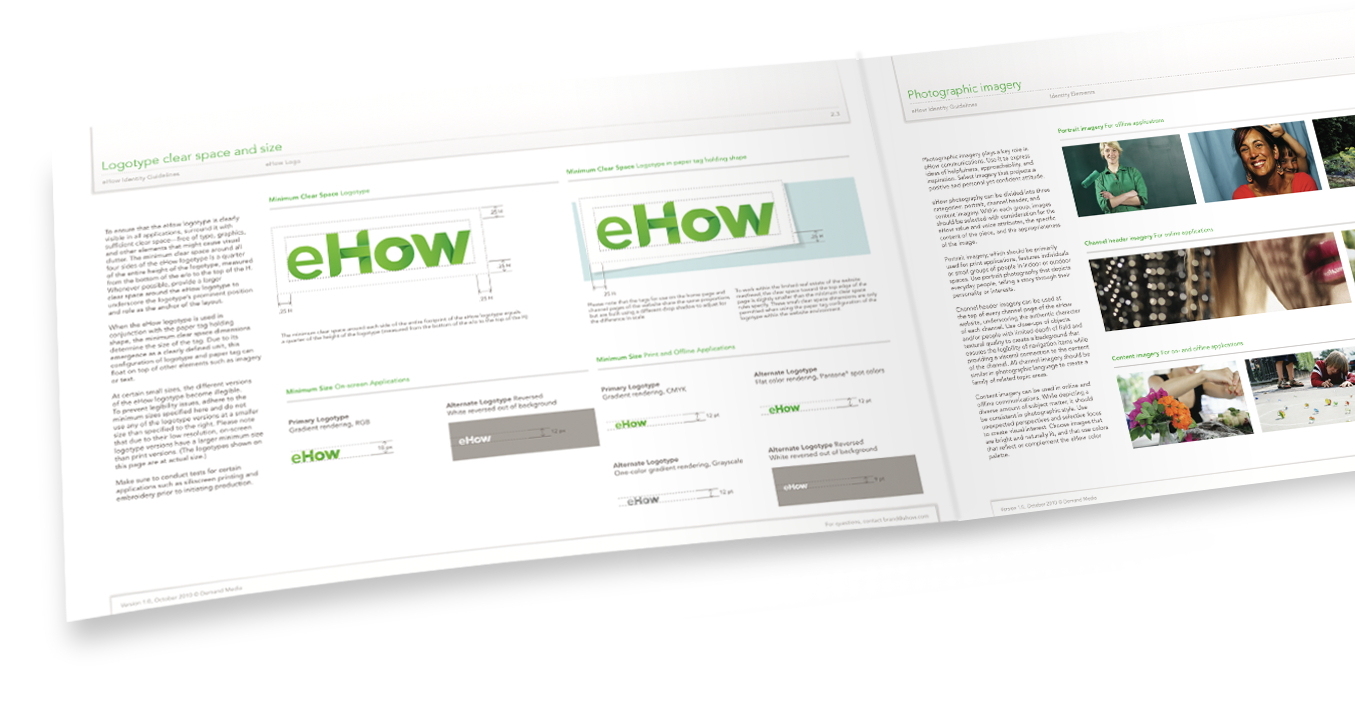 Product Strategy
Challenge
The core of eHow is content. With more than 2 million articles and videos and the introduction of editorial driven content, eHow's massive taxonomy was daunting for both consumers, advertisers and editorial teams.
Solution
Content Channels improve the consumer experience, provide for editorial specific content and create more opportunities for advertisers.
• Compelling • Relevant • Programmable •
Content Channels

Topical and Seasonal

Channel Partnership
Opportunity
Content Channels provide a platform, tools and features to partner with celebrity and premium content providers.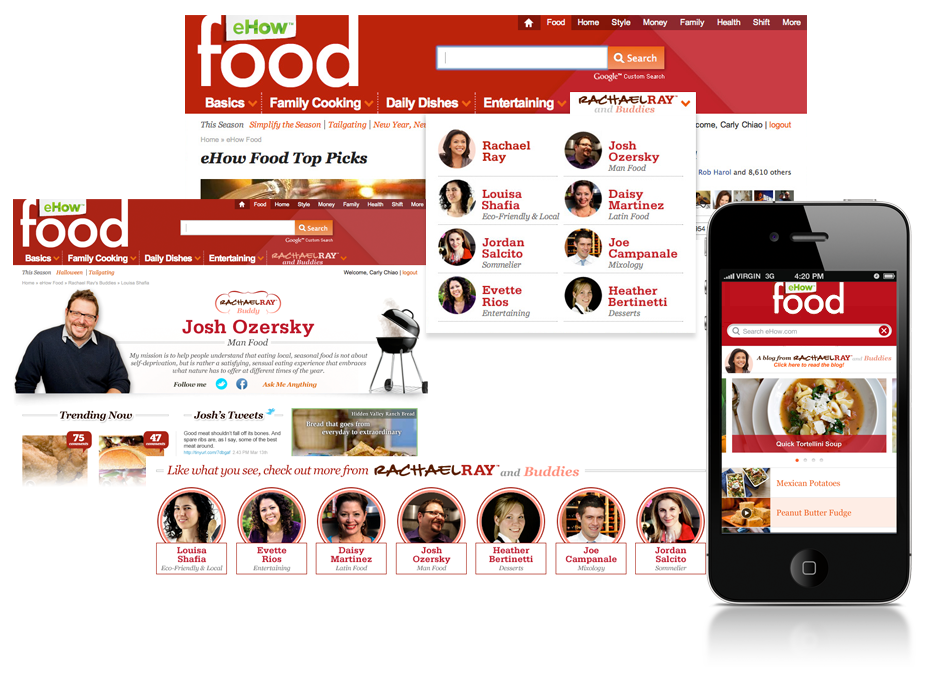 Features
Challenge
Increasing users time on site and page view is inherently difficult with instructional content as users intentions are to accomplish a task or project.
Solution
eHow Projects is a community that provides users with features and tools to collect, organize, collaborate and share projects and accomplishments.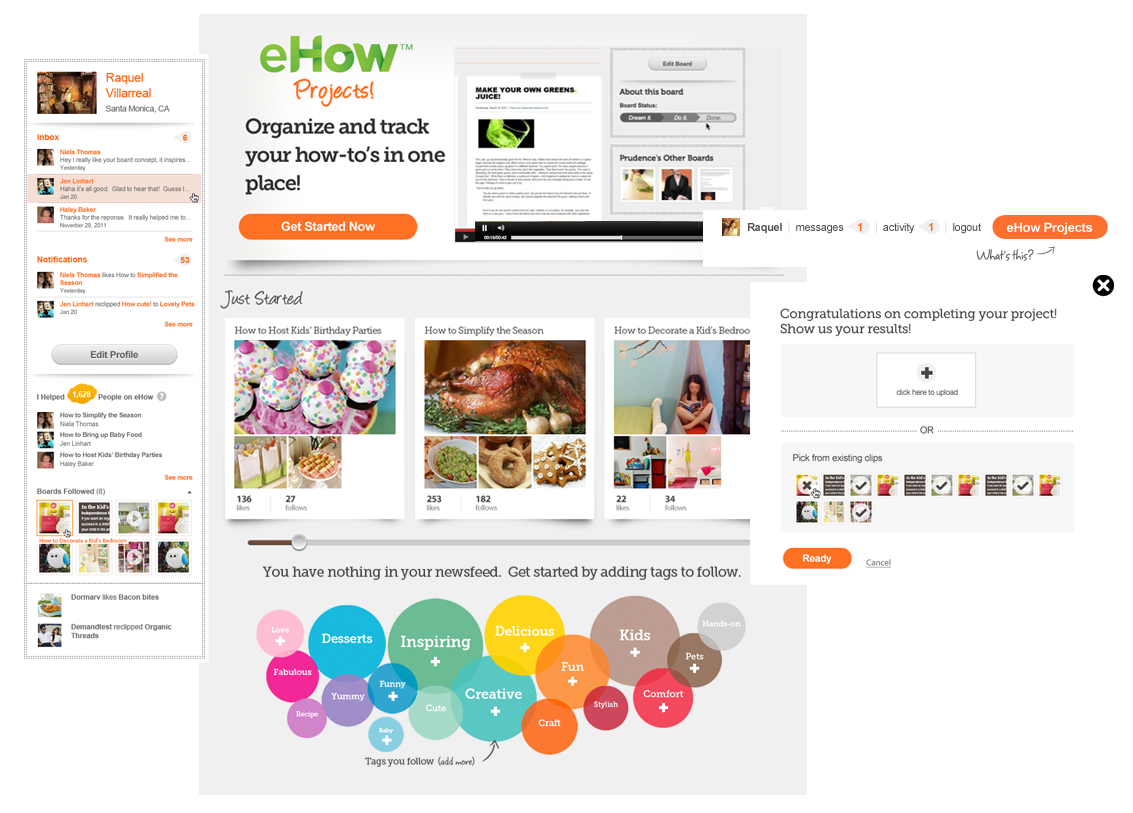 Apps
Opportunity
More than 20% of eHow traffic is mobile. Native and responsive solutions were created to capture and optimize the experience from different devices.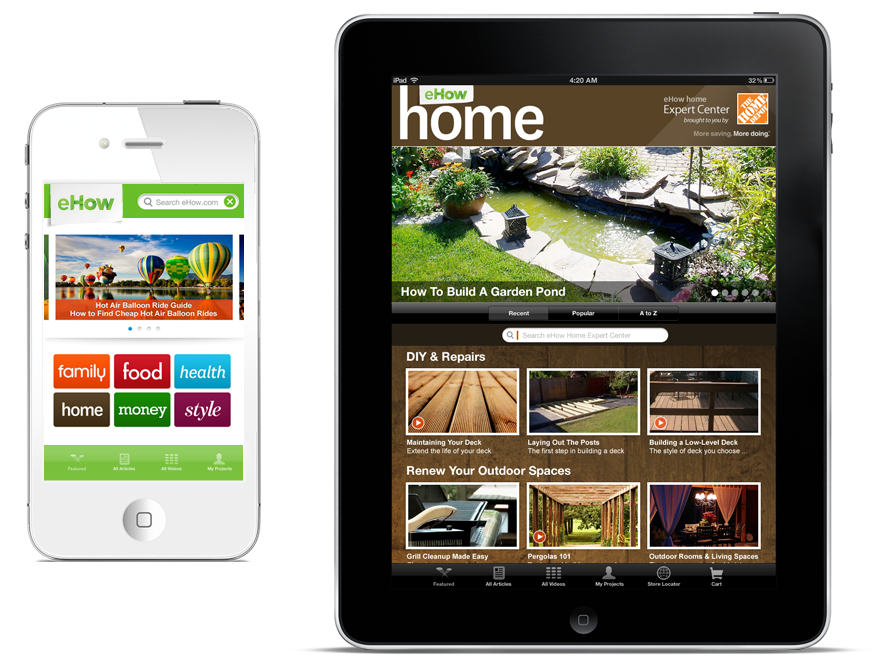 Social Integration

eHow's content and channels strategy is incorporated into all major social media platforms.